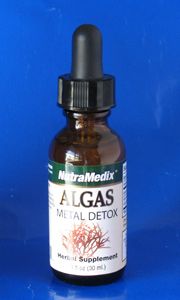 NutraMedix Algas Metal Detox Liquid Extract Nutramedix utilizes a proprietary extraction and enhancement process that provides a highly bio-available, full spectrum extract.  Nutramedix Algas is produced from an extract of Gigartina chamissoi, a red algae that is harvested from the Pacific Ocean.
It has been used as a detoxification aid in Peru for centuries and may assist the body with metal detoxification.
$40.00

Suggested Dosage: ...
Continue Reading →
Share